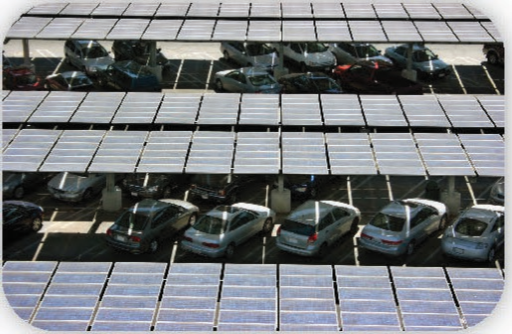 With rising utility rates, solar systems for commercial buildings provide a noticeable differentiator. Solar saves you money and benefits your bottom line.
Solar is first and foremost a long-term investment decision with a variety of financial opportunities. Let us help you choose the best solar strategy to maximize your return on investment.
One of the fastest growing segments in the photovoltaic markets is the use of carports as a means to support a PV system. An ideal location to build solar carports is anywhere there is a parking lot and limited shading from trees and tall buildings.
Best In Class Service
Clean energy consultation
Innovative financing options
Custom design and engineering
Certified installation services
Real-time online monitoring
Simple Steps to Solar Energy
Site analysis and custom design
Rebate applications
Professional installation
Customer care and solar system monitoring
Bottom Line Benefits
Maximize your rebates and tax credit benefits
Lower operating cost
Hedge utility inflation
Increase rents and occupancy rates
Reduce your utility costs and your carbon footprint
Take advantage of property tax exemptions
Earn LEED and Energy Star points