Who We Are Video What We Do Video Capability Brochure 3E History Timeline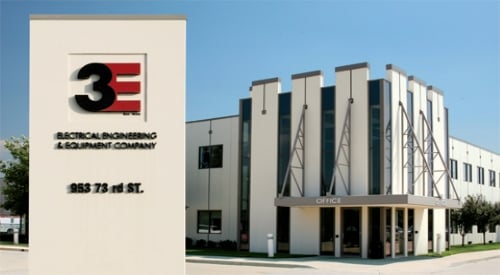 Established in 1920, Electrical Engineering & Equipment known as 3E, is an industry leader with diverse capabilities. We are a group of related businesses working together to enhance the electrical industry.
Switchgear
Lighting & Control
Residential
Automation
OEM
Energy Solutions
Generators
Motors
Mechanical Design & Manufacturing
Strong local inventory is the foundation of our business. Each of our locations is fully stocked with the breadth and depth of inventory to serve their local markets with immediate delivery or pick-up. We understand that a distributor is defined by the companies it represents. Our impressive list of quality suppliers can be found by clicking here. Whatever your electrical needs, we invite you to trust the integrity and reliability of 3E to support your business. We encourage you to review our capabilities and contact us today. Going forward together we can unite in ELECTRIFYING TODAY'S WORLD!