Uninterruptible Power Supplies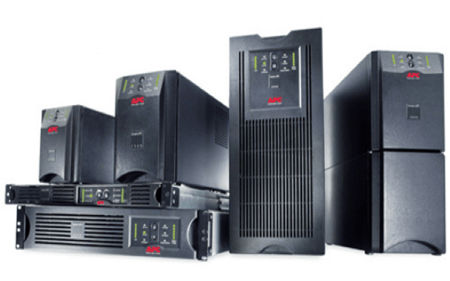 When power is interrupted, or fluctuates outside safe levels, a UPS will instantly provide clean battery backup power for plugged-in, sensitive equipment. Enter your specific protection needs to quickly find a customized UPS solution.
Voltage Regulators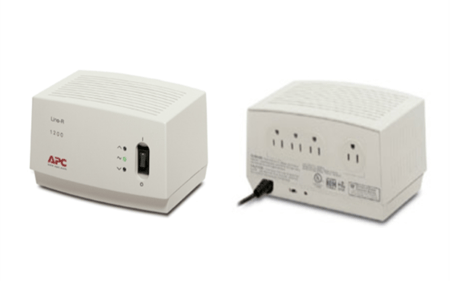 Protect your sensitive electronic equipment from brownouts and overvoltages with APC Line-R automatic voltage regulator. Uncorrected voltage fluctuations gradually degrade the life of electronic components, potentially causing premature failure. The Line-R not only adjusts voltages to safe levels, but also provides surge protection against electrical surges and spikes-even lightning.
Surge Protection Devices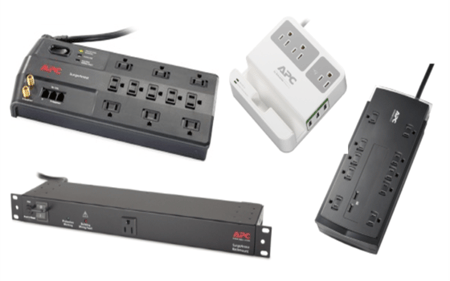 An electrical surge can destroy your most expensive electronics in seconds. A surge protector is a device designed to protect your electronics from damaging surges and spikes. Don't take the risk. Get an APC Surge Protector to ensure the safety of your valuable electronic devices.
Prepare and Protect Your Business
Prepare and protect your business with APC. Are you prepared for the next storm? Unexpected power outages can leave your business disconnected and vulnerable. APC helps manage outages proactively, so you and your business always weather the storm.