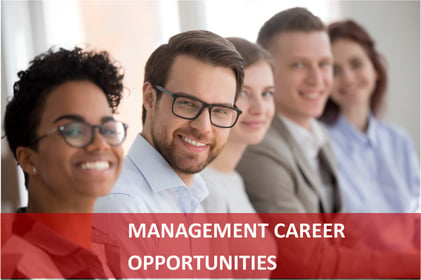 Our management training program teaches top candidates
every job in each facet of our fast-paced, profitable industry.
We take you into the heart of what we do through a five phase,
2 to 3 year structured rotational program that's tailored to meet
your learning needs. Having such a well rounded management
training program will prepare you not only with the knowledge
base of products or of the functionality of a location, but also with
customer service skills, networking, and even time management.
Request more information about our management program by
completing the form below. You will be contacted by a 3E
representative within a few days.