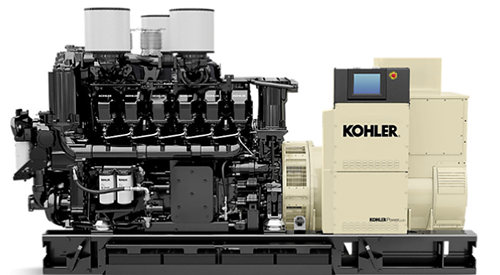 Available from 800 to 4000 kW, KD Series generators feature advanced KOHLER® diesel engines that deliver massive power in a compact package. The perfect solution for critical industries with maximum power density, extended maintenance intervals and unequaled compactness. The KD Series generator offers: reliability, power density, global service, reduced cost of ownership, and custom solutions for your application.
KD Series Generators Capabilities:
Kohler G-Drive Diesel Engines
Innovative Fuel System
Advanced Digital Controller
High-Ambient Cooling Systems
Sophisticated Modular Design
PMG Alternators
LITERATURE
Find brochures, white pages and case studies that illustrate KD Series Capabilities.
Engineer's Spec Writing Guide KD Series Generators Brochure KD Series Datasheet KD36v16 KD Series Datasheet KD62v12
KD Series Engine Brochure KD Series Datasheet KD27v12 KD Series Datasheet KD45v20 KD Series Datasheet KD83v16