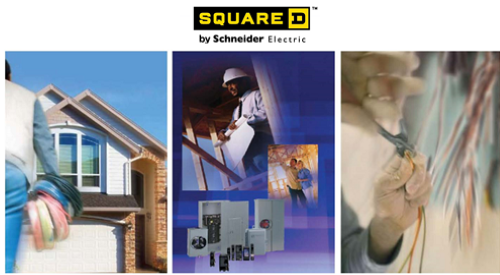 Today's home needs an electrical system that it can count on to deliver comprehensive residential solutions that will keep the home efficient, productive and safe. Square D has been distributing electrical power to homes for over 100 years. The quality and dependability of the Square D residential product line leads the industry by providing unsurpassed protection and reliability advantages.
Our Electrical Systems Suppliers:
Square D is the leading supplier of residential electrical equipment in North America.