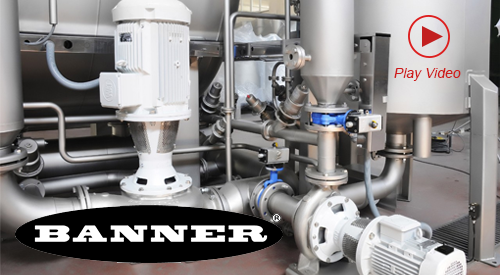 Predictive maintenance is becoming essential to the smart factory. Predictive maintenance enables users to more accurately anticipate when machine maintenance will be needed based on real-time data from the machines themselves. The ability to accurately track machine performance and anticipate failures before they occur is helping manufacturers improve productivity and reduce wasted time and costs. Products may not be available at all 3E locations.
Key Features:.
CONDITION MONITORING
Condition monitoring plays a key role in predictive maintenance by allowing users to identify critical changes in machine performance. One important condition to monitor is vibration. Machine vibration is often caused by imbalanced, misaligned, loose, or worn parts. As vibration increases, so can damage to the machine. By monitoring motors, pumps, compressors, fans, blowers, and gearboxes for increases in vibration, problems can be detected before they become severe and result in unplanned downtime.
MACHINE LEARNING
Machine learning takes condition monitoring data and automatically defines a machine's baseline conditions and sets thresholds for acute and chronic conditions so that you know in advance--and with confidence--when your machine will require maintenance.
INDICATION AND DATA LOGGING
With a wireless system, vibration and temperature data can be sent to a wireless controller or programmable logic controller (PLC) for in-depth, long-term analysis.