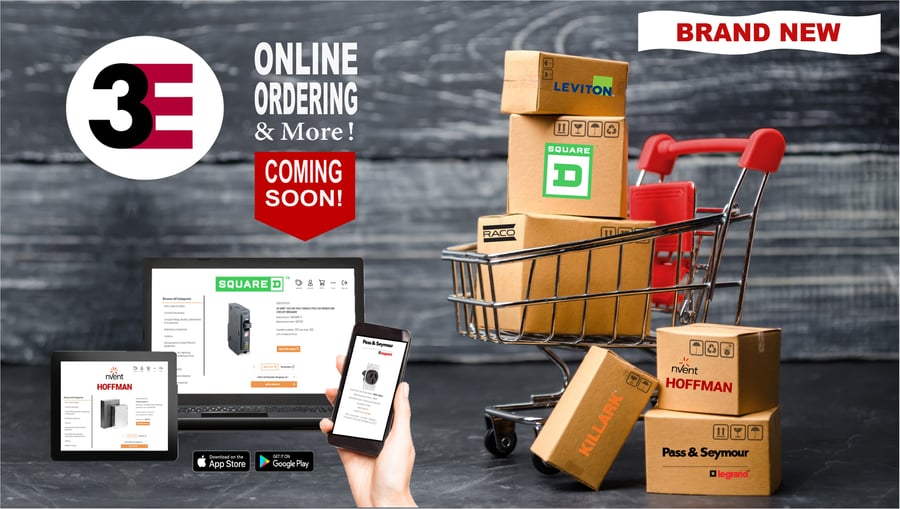 Our commitment is to be consistent in the way we serve our customers. It's not enough to make our customers happy with each individual interaction, but to be reliable and dependable each and every time.
3E is committed to superior service, with an elite sales staff and a strong, supportive associate team. Having the RIGHT STOCK at the RIGHT PLACE is also an extension of this service. We are known for quantity, breadth and quality of inventory. 3E's New Online Ordering System will enhance our capabilities to achieve total customer satisfaction, by allowing our strong inventory to be available 24/7.
If you are currently using our existing ordering system (3E2GO), there will be nothing for you to do to convert; you'll be all set. Your credentials will remain the same, as does your past purchasing history.
If you're new to online ordering with 3E, then you will need to sign up as soon as it's available. WE WILL LET YOU KNOW WHEN IT'S READY!