DUAL LITE EV LED FAMILY
The EV4D-02WAL is a compact architectural emergency light with an optimized lighting pattern which offers 50' spacing at 7.5' mounting height. High power LED's offer 248 lumens per lamp.
RECESSED CEILING-MOUNT INDOOR LED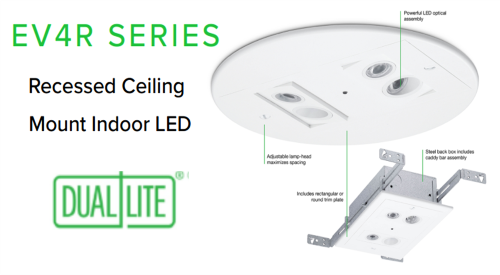 The EVR Series is a ceiling mounted, recessed emergency light with superior emergency lighting coverage. Choice of round or rectangular trim-plate in white or black. 4 LEDs lamps are driven at 1 watt each for 88 lumens per LED.
EXIST SIGN & EXIT/EMERGENCY LIGHT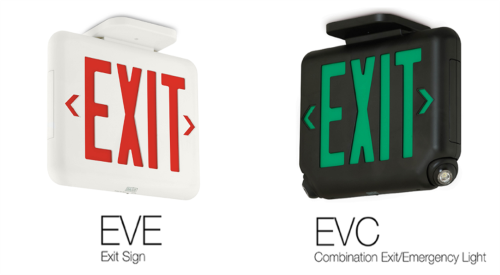 The EV family of architectural LED exit signs and combination exit/emergency lights are compact and designed for fast installation and reliable service.
DUAL-LITE EV FAMILY OF PRODUCTS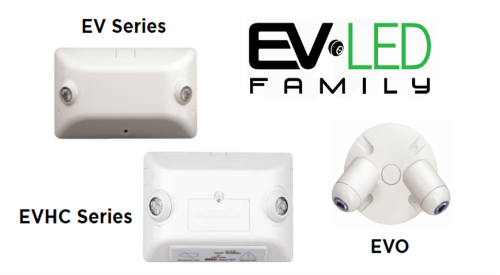 Dual-Lite EV family of LED products includes emergency lights, indoor remotes, outdoor remotes and high lumen emergency lights.